Pioneers of Citizen Sailing Oceanography. Where Science Meets Sail Power.
We, the Oceans
The oceans support every person on the planet. It provides half the oxygen that we breathe, moderates the climate and forms the very base of the food web. But on a changing planet, the fate of most important organisms that maintain ocean health — the marine microbiome — is mostly unknown.
By democratizing science, our citizen oceanographers are breaking new ground in ocean health.
Crowd-sourcing the collection of vital data at a fraction of the traditional cost allows us to make quantum leaps in understanding of ocean ecosystems. To learn more about how sail power is transforming oceanography, read our landmark concept paper published in Plos Biology.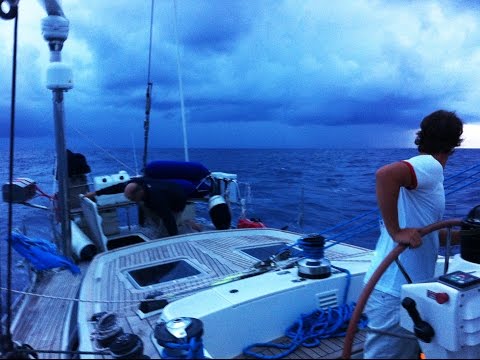 The Indigo Project: by the People, for the People
To date, our citizen oceanographers have collected hundreds samples from across all five ocean basins. Now, with your help, we are taking this data and building the Ocean Microbiome Environmental Global Assessment – OMEGA INDEX – the world's first ever ocean health baseline based on biological parameters. All data is released publicly, making this a project truly by the people, for the people.
Your generous donations go towards supporting innovative ocean health research, keeping citizen oceanographers out in the field collecting data and implementing ways to restore beleaguered ecosystems. Read more about The Indigo Project and how you can get involved.
HOW CAN YOU HELP?
Find out one of the many ways you can get involved or help support our work.